Remembering Alvin Stardust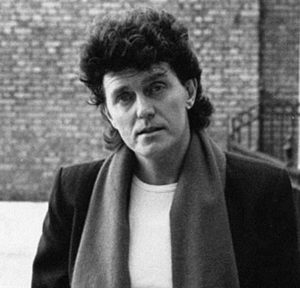 NOTE: if you arrived at this page by going to www.alvinstardust.xyz after March 4th 2022 www.alvinstardust.xyz will take you to the download platforms for Alvin's single "Taking The Easy Way"
Back in the late eighties I pitched a song "Taking The Easy Way" to Alvin Stardust. A few weeks later his manager called me and said they all really loved the song and Alvin would like to cut it as his next single. This was great but then he went on to say that they all really loved the demo of the song I had produced and would it be possible for Alvin to put his voice on that very track. I said of course and so over the next few days I booked a studio and arranged a date for Alvin to come up to Newcastle. Alvin was a smashing bloke and very easy to work with. We cut the track and that was that. (or so I thought).
A few days later I heard from Alvin's manager again. He said everyone loved the track but they wondered if I could come up with a whole album's worth of material. I said for sure and assembled a bunch of possible material and sent it all off. Alvin and his team picked their favourites and I made arrangements for the recordings. And so Alvin came North again and for a month stayed with me in my house in Whitley Bay. We fooled about in my home studio in the evenings and each day headed into Lynx studios in Shieldfield, Newcastle. (This was the same studio where only a year or two earlier I had recorded the Tygers of Pan Tang album – "Burning In The Shade"). I didn't drive then so each morning Alvin and I  headed into town on the Metro. Alvin had highly recognisable looks so we drew some strange glances. However, folks must have looked at the nondescript  guy (me) in conversation with him and thought, "nah, can't be". (I'll mention Alvin's recognisability again later)
We had a ball cutting the Album and when all was done I shared a taxi with Alvin to the Holiday Inn near to Newcastle Airport. He planned to stay over night and fly out early next morning. He went to check in but gave be a sly wink and said "watch this". As he checked in he asked to see the duty manager on some subterfuge or other. When she arrived she immediately recognised him and went all wobbly and asked the receptionist to get a member of staff come and take a picture of her and the pop star. Then she asked Alvin what room he had been given. When he replied she said, "oh no, we can't have that, let me upgrade you to a suite at no extra charge". As she went off to make the arrangements Alvin said under his breath to me "works every time mate".
And so the album was delivered and everyone was well pleased with it. There was, however, one fly in the ointment. Alvin was between record deals at the time so the album was "shopped" around the labels. Unfortunately he couldn't get arrested and the album has laid gathering dust for some 30 odd years.
But fast forward a few years after we gave up pitching the album. Tony Bray of Venom and his business partner Eric Cook had bought Lynx studios. They invited me to go and see them. So we had a cosy chat at the studio and Tony said to me "we'd like to give you free of charge, enough studio time to cut an album". I replied that I thought this was incredibly generous generous but why on earth would they do this? Tony replied "well you gave us a career man"! But as it happened I didn't have an album to make right then so I didn't take up their offer. But before I left Eric pointed to a small pile of tapes and said, " when we bought the place we found those  in the tape store. They have your name on them so you may as well have them". It was the Alvin Stardust recordings.
Fast forward again. Sometime around May or June in  2014  Alvin called me out of the blue and asked if I still had those recordings. I said indeed I did and promised to dig them out. However he did not mention how ill he was and by October that year he had passed away.
Fast forward again to 2022 and DJ Mike Read gets in touch. He says he had found a cassette of the demo for the single "Taking The Easy Way" that Alvin had sent him all those years ago. Mike has been playing the track on his Heritage Radio Show. Mike said   listeners have been asking where they could get a copy of the track – watch this space!
See also FORTY YEARS OF AIRPLAY