My (unfinished) book concludes with a gig my band did at The Georgian Theatre last March. So much has happened since that I decided to do a series of blogs "after the show". This is one such blog.
Not long after that show my lawyer Simon Long called me. It was my birthday but that's not what Simon was calling about. Simon has looked after my affairs since 1982 and has become a great mate. He had been watching the promo's for my band, activity around my book and general Facebook stuff and was taken with the revitalization my career seemed to be taking. Oddly the catalyst for this communication was none other than singer Chris Farlowe.

A couple of months earlier I was preparing for the Georgian show. In the set was a song I had written for Chris Farlowe "Looking For Love in a Stranger". This had never been released so I just wanted a picture of Chris to put on screen as I introduced the song. So I Googled for photos of Chris and guess what?…… I discovered that my song was on at least THREE Chris Farlowe albums.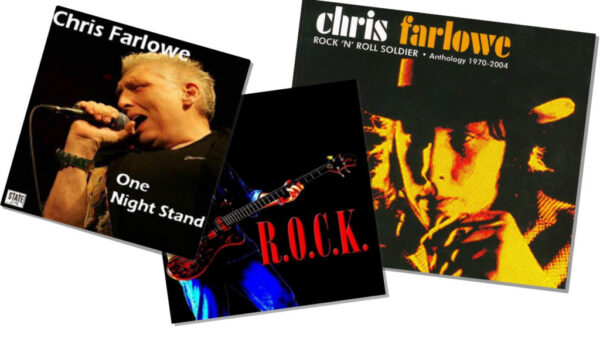 This gave me an even better story to tell at the show. You see Chris's backing band on "Looking For Love in a Stranger" was the Jeff Beck group. Except it's not Jeff on guitar, it's me! You know me, I'm not one to brag but I was playing guitar with the Jeff Beck group!

I informed my publishers about the three Chris Farlowe albums. To my surprise they weren't particularly bothered. You see they're huge and I'm some old dude they signed 15 years ago and forgot about.
And so back to the phone call from my lawyer. Simon said "do you want me to shop around for a new publishing deal?" I said "sure, why not". Simon said he had in mind a small family run company who would be more likely to give me a personal service and get involved creatively. I said "OK, go for it". When I got home I Googled Fairwood music and found they looked after David Bowie, Jim Cregan (Rod Stewart), U2, Sarah Brightman and others!

So here I was booking out new shows for the band. The guys were also keen to begin work on an album of the songs we'd been performing. This seemed pretty straight forward but how was I to know ……….. (more follows)