Glam Queens And Street Urchins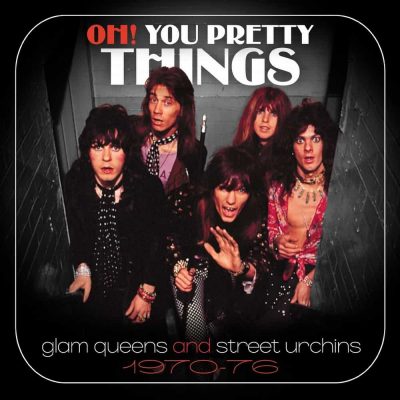 I've just done a deal with Cherry Red Records on a wide range of product. Expect to see my album "The Long Fade" re-released on the Cherry Red label soon. There will also be some new recordings coming along soon (more of which later) The first piece of product announced is a number by my 70's band Bullfrog. Our track Dozy Dora can be found on this 3 CD boxed set alongside the likes of The Kinks, The Electric Light Orchestra, Hawkwind, Lou Reed, Thin Lizzie and many more. The bumph from Cherry Red.
The Bumph From Cherry Red
Big hits, inexplicable misses, seminal glam texts, cult classics, key album tracks, alternative versions and even a clutch of previously unreleased but essential recordings: Oh! You Pretty Things – housed in a clamshell box that contains a 40-page booklet of amazing photos and incredible stories – assembles all these and more to act as the definitive primer of a relatively short-lived but glorious musical and pop-cultural phenomenon.
It's released on Feb 26th @ £19.99 but you can pre-order by clicking here