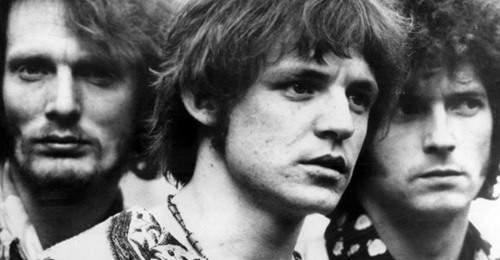 When I was a schoolboy The Beatles made a big musical impact on me. But imagine being 15/16 years old when CREAM were happening.
I recall seeing a poster outside the Empire Theatre in Consett adverting a gig by a local band. It described the event as "Cream Music". Imagine that! The name of this band defined the type of music you would hear if you went to that gig. And another thing: Cream, as far as I'm aware were the first band not to have "The" in their name. They were not called THE Cream. The Britannia Arms in Consett had several "Cream" records on it as well as other stuff that could could be defined as "Cream Music" – loud guitars, wailing string bending solos, thrashing drums, roaring bass. On days when the steel works released me to attend college I spent lunch times in there listening to the wonderful stuff on that juke box for free. And when I finally got into a band the first song I played on a public stage was Cream's "Sunshine Of Your Love". This was at the Freemasons Ballroom in Consett.
This post is about music but I've mentioned my hometown three times. It all mingles up in your formative years.