Time to hit the ground running for 2017. There should be another outing for the "Steve Thompson Songwriter" show early April. More on that when we have it. I'll also be taking the show around as a one-man talk with Multi Media and the first of those is in March for Loftus Tradesmen's Reform Club.
Several other projects are on the go. We'll be recording a single with the Mayor of Redcar & Cleveland in support of his charities. We'll be re-releasing some Mick Whitaker recordings as well as a very interesting collection with Terry Slesser. There will also be a complete set of recordings with my first band Bullfrog to be called "From Aces To Zebras". These recordings will be released through my usual channels but I've also done a deal with North East label, VainGloriousUK. More on all of this as soon as we have it.
In the immediate future, I have a little mini "Shields" tour planned. On Saturday 28th January it's SOUTH Shields at a fabulous new venue called The Word. On that gig, I'm on a laptop for an experimental multi-media exhibition "Down To The River" with poet Tom Kelly and photographer Kev Howard. It starts at 2 pm, tickets £5: Catherine Cookson Room, The Word, 45 Market Place, South Shields, NE33 1JF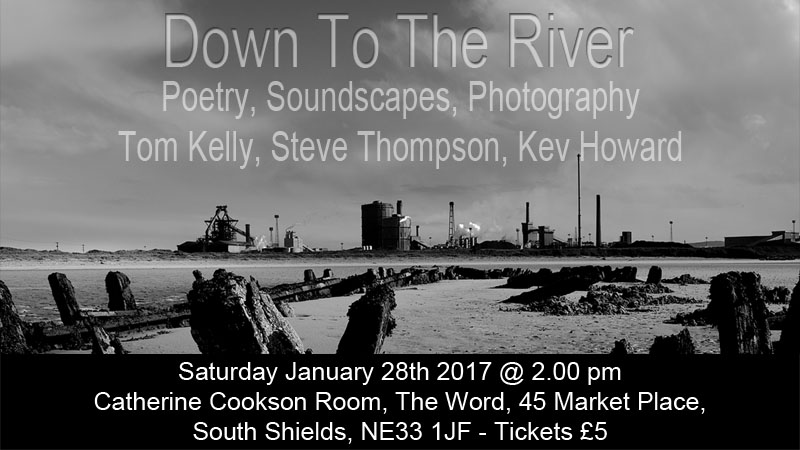 On Sunday 29th of January it's NORTH Shields and I'm back on guitar with a brand new band called "Mick 'n' Sless". That's Mick Whitaker and Terry Slesser and we're also joined by Steve Dolder on drums and John Dawson on Bass. The gig is the Magnesia Bank, 1 Camden St, North Shields NE30 1NH. Show time is 4 pm – entrance is free.