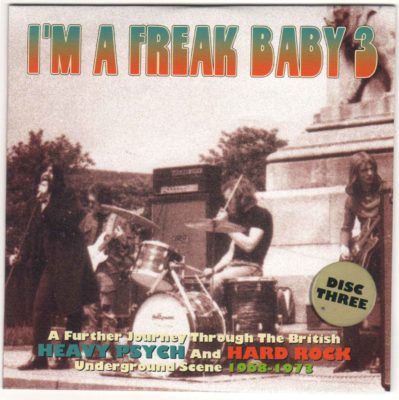 The picture to the right is my first band Bullfrog as featured on the CD cover of a new release from Cherry Red Records. The picture is from 1971. It's our "Beatles on the rooftop" moment. Except this is Eldon Square, Newcastle. Years later other bands played Eldon Square in officially organized shows. But ours was not an official event it was a rebellious act of self promotion. We bust into a basement and ran a mains cable across the grassy square to the monument in the centre where we set up and played a blues/rock set to Sunday strollers. The stunt was the brainchild of our Australian manager known only as "Skippy". Skippy convinced us that the notoriety would catapult us to the top. As it happened, all it got us was an article in the Sunday Sun. Shortly after Skippy got deported so that was that.
Years later we appeared in a history book published by the Newcastle Evening Chronicle. This was not due to any notoriety of the band. The pictures taken in 1971 show behind us the architecture that was soon to disappear when the developers moved in to build a town Centre shopping mall.
But we were seeking notoriety and fame for our music. We were young and ambitious, I was just 19 years old. How were we to know that 50 years later a picture from that sunny day in May '71 would form the cover of a CD on which one of our songs would rub shoulders with the likes of Mott The Hoople, Free, Uriah Heap, Deep Purple, Hawkwind, The Yardbirds, Thin Lizzie, and others.
That's the original 1969 Bullfrog lineup in the picture. Left to right: Mick Glancy, Robin Hird, Mick Simmons and Me – Steve Thompson. By the time we recorded "The Joker" which appears on disk three of the Cherry Red boxed set "I'm a Freak Baby 3" two line-up changes had occurred. Pete MacDonald replaced Mick Glancy on vocals and Jim Harle replaced Mick Simmons on drums.
Images From Eldon Square Sun May 30th 1971
Fast Forward To 2021