This week I posted this picture containing three elements on Facebook and asked what the connections were. Nobody got it so here are the answers. Left to right the three elements are Charlotte Black, The Pity Me Village Sign and Celine Dion.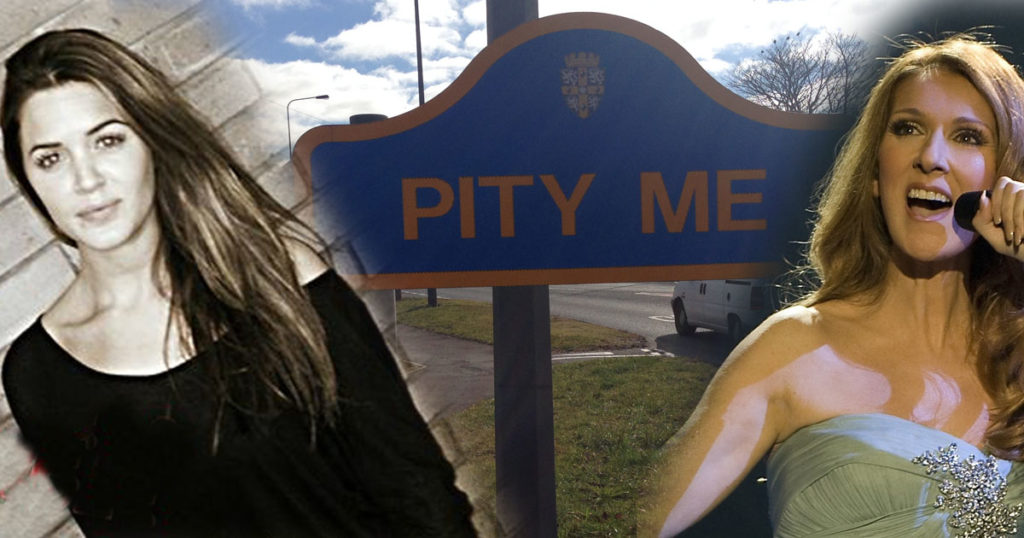 Connection 1) In 1981 I went to Pity Me where there was a recording studio called Guardian. I recorded 4 song demos which my old mate, Dave Black, Charlotte's dad sang for me. One of the songs "Please Don't Sympathise" was recorded by Sheena Easton for her top 20 "Madness Money and Music" album. Then Celine Dion did a recording of the same song in French so the title became "Ne Me Plaignez Pas". Celine's version was both an album track and a single. The single was a massive hit (cert Gold) in Canada and France.
Connection 2) – spooky alert here …… The literal translation of the title of Celine's version is "Don't PITY ME" !
Connection 3) When my new band hits the road Charlotte will sing "Please Don't Sympathise" 37 years after her dad sang it for me !